MEET OUR FOUNDERS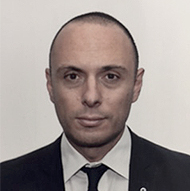 Maher Jaber
CEO and Co-Founder
Maher is the co-founder and CEO at BrandFIT. He oversees the business strategy of the company and is dedicated to building an International team of world-class engineers and regional sales people to keep BrandFIT at the forefront of the industry. Maher set up the Toronto office and is expanding our offices worldwide. Maher studied Marketing & Engineering in Sydney, Australia. He found his true passion when he became a top International business leader before the age of 30, opening eight international offices and directly managing over 500 people for a past employer.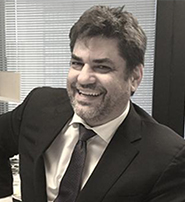 Joel Verreault
CFO and Co-Founder
Joel is the co-founder at BrandFIT. He drives the company's vision, strategy and growth as it provides the most efficient way for brands to connect with consumers through social media. Under Joel's leadership, BrandFIT stands at the forefront of social media branding. The company has gained over 20,000 social media influencers and creators including NHL players, a- list movie stars, supermodels and other global online celebrities. Joel is also the President of a number of technology companies including four ISPs and a web design company. Joel has worked with co-founder Maher Jaber for over 10 years. Joel holds a degree in both Economics and Law.
WHAT WE DO
BrandFIT has developed an online platform that enables brands to hire celebrities and influencers to endorse products and services on social media. With over 30,000 influencers in our database, we reach more than 1 billion consumers worldwide.
We make it simple to achieve your goals.
CAREERS
BrandFIT is an online marketplace that connects brands to influencers to execute successful social media campaigns. We are looking for someone who will develop a rapport with new clients and grow relationships with existing clients.
We are looking for someone with an outstanding work ethic, high energy level, and desire to excel with a rapidly growing company. The right candidate will be very familiar with all social media platforms and form and maintain professional relationships with ease! You're a "people person"! BrandFIT is located in Toronto's Financial District and is a 5-minute walk from Union Station. This position is salary + commission and has lots of room for advancement. Work with a dynamic group of individuals who are passionate about the digital marketing world and are constantly innovating!
If this sounds like you, we want to hear from you!
Duties and Responsibilities Include:
Prospecting for potential new clients and turning this into increased business
Meet potential clients by growing, maintaining, and leveraging your personal and professional networks
Research and build relationships with new clients by identifying key decision makers
Plan approaches and pitches, handle objections, use a variety of styles to negotiate contracts
Present an image that mirrors that of the client in order to secure new partnerships
Requirements:
2+ years in a Business Development or Marketing role
Diploma or degree in Marketing/Business or a related field (or equivalent experience)
Understand the fundamentals of Social Media and be willing to continue learning
Creative individual who thinks outside the box to achieve results!
This is a full-time position with lots of room for advancement.
To be considered for this role, please submit a cover letter with your resume to: hr@brandfit.ca
We thank all applicants, but only those selected for further selection will be contacted.
CREATE AN ACCOUNT
WHO ARE YOU?